Get Started with the Freight Class Calculator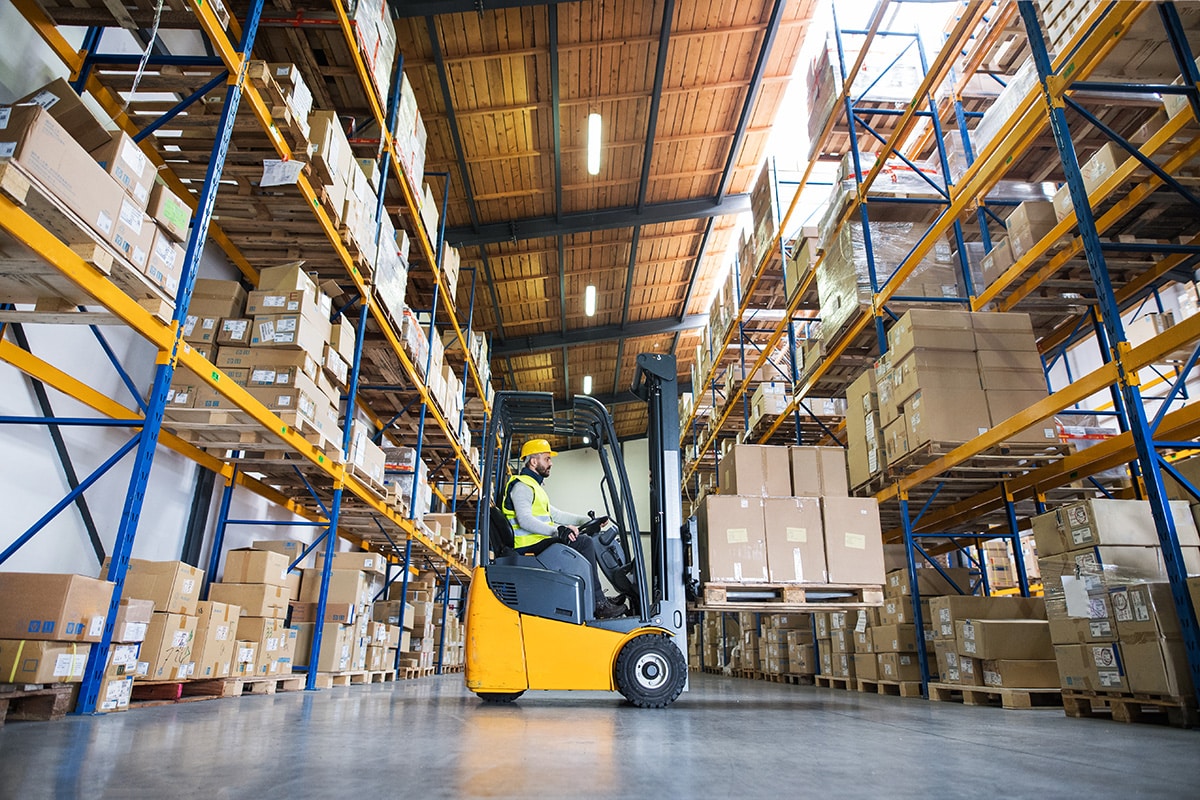 The Freight Class Calculator is a user-friendly tool that helps you determine the estimated freight class for your palletized, LTL freight shipment. These freight classifications are based off the standardized National Motor Freight Classifications (NMFC). By inputting the below information, it ensures accurate pricing and efficient shipping.
To use the freight class calculator:
Enter the dimensions of your shipment (length, height and width) in inches.
Enter the weight of your shipment in pounds.
After your freight class has been estimated, contact us for a free freight quote on your shipment.
Step by Step: Freight Class Calculation
Weight: Begin by weighing your freight using a calibrated NTEP-certified floor or forklift scale. Remember to include the weight of the pallet and packaging. Make sure the weight is measured in pounds, as it will be used in the density calculation.
Measurement: Start measuring the widest, longest and highest points of your shipment, including any overhang or protrusions. Standard pallets are typically 48 inches long and 40 inches wide.
Density: Calculating the density of your shipment will come next:
Cubic Feet:

Multiply the length, width and height of your freight, then divide your results by 1,728 (the amount of cubic inches in a cubic foot). The formula should look like this: (L x W x H) / 1728

Calculate Density:

Divide the weight of your shipment by the total cubic feet calculated in the previous step. Use the formula: weight of shipment / cubic feet = Density
Assign Your Freight Class: By using the NMFTA class-based grading system, consisting of eighteen classes ranging from 50 to 500. Freight classes are determined based on weight per cubic foot or the density of the shipment. However, other factors such as value, stowability, handling, and liability may also impact the correct assignment of a freight class. It is always important to refer to an official NMFC code book to make sure the correct freight class is assigned.
By following these step-by-step instructions, or by using the freight class calculator above, you can determine your LTL freight class shipment accurately. Remember to consider weight, measurements, density, and refer to the NMFTA classification system for proper assignment.
Don't hesitate to contact our freight experts with any questions or inquiries you may have.
| | | |
| --- | --- | --- |
| | | |
| | Durable freight that fits on a standard 4' × 4' pallet | |
| | Bricks, cement, hardwood flooring, construction materials | |
| | Car accessories, car parts | |
| | Car accessories and parts, boxed books, bottled drinks | |
| | Car accessories and parts, auto engines, food items | |
| | | |
| | Crated machinery, cast iron stoves | |
| | Computers, monitors, refrigerators | |
| | Car covers, canvas, boat covers, wine cases, caskets | |
| | Cabinets, framed art, table saws | |
| | | |
| | Auto sheet metal, bookcases | |
| | Clothing, couches, stuffed furniture | |
| | Sheet metal parts, aluminum tables, packaged mattresses, aircraft parts | |
| | Mattresses and box springs, plasma TVs, bamboo furniture | |
| | Model boats, assembled chairs, tables, wood cabinets | |
| | | |
| | Gold dust, ping pong balls | |