Webinars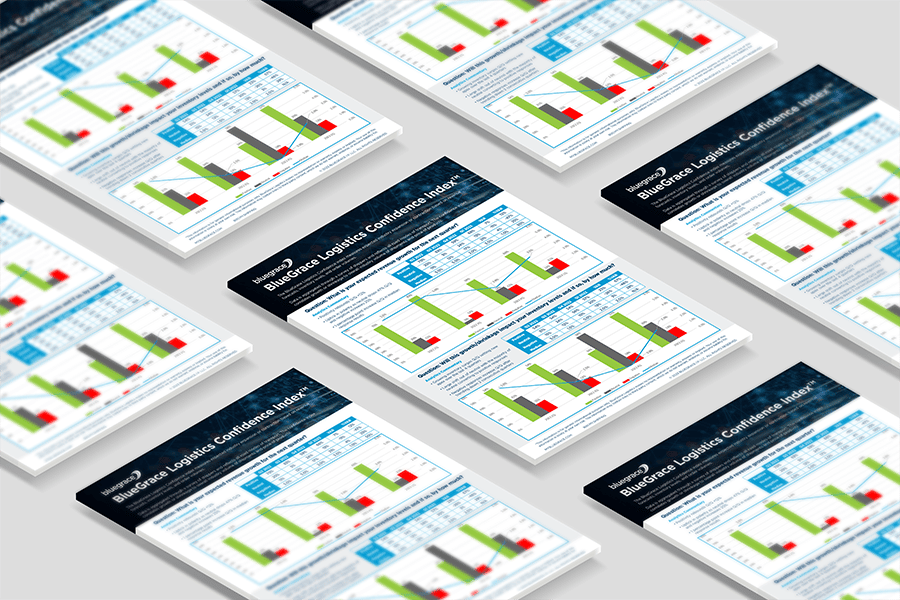 2024 QTR 1 BlueGrace Logistics Confidence Index – LinkedIn Live
The BlueGrace Logistics Confidence Index (LCI) compiles shipper forecasts on the next quarter's anticipated performance regarding revenue, inventory and orders.
Join us as Mark Derks, Chief Marketing Officer of BlueGrace and Jason Lockard, Sr. Vice President of BlueGrace Managed Logistics®, review the newest predictive marketplace tool.
WHAT QUESTIONS WILL BE ANSWERED?
What does this quarter's index mean to shippers?
Why is forecasting "orders" critical in managing supply chains?
What other use cases can a shipper utilize the LCI for in managing their supply chains?
This LinkedIn Live Event is brought to you by BlueGrace industry experts:
Mark Derks: Chief Marketing Officer
Jason Lockard: Senior Vice President of BlueGrace Managed Logistics®